Pioneer City (2010-2xxx)
Seize the chance to begin again in a golden land of opportunity
Pioneer City is Your Kind of Space: an innovative, fully self-sufficient arcology on Mars represented by the Colonial Real Estate agency. This ongoing project explores the potential future colonisation and subsequent marketing of the planet Mars.
Destination Pioneer City is an amazing and timely comment on humankind's quest for frontiers to 'colonise' and a moving satire on the contrast between the migrant's dream and the likely hardships of both the journey and the sense of isolation from the homeland that will be experienced.

Using the visual style and language of airport arrival videos, city tourism promotional films and residential development advertising, the film imagines the messages and style that promoters might use to advertise the attractions and benefits of emigrating to a pioneer settlement on Mars.

Treating Mars as the island of destination and earth as the Motherland is both poignant and apt at a time when escapist tourism and the flight of refugees have collided on the luxurious resort beaches and islands of the Mediterranean; and many 'homelands' are being turned into fortresses to keep out those with desperate dreams of a better life – Australia, Hungary and Israel, to name a few.." - Rob Garrett, September 2015
Works
Pioneer City Flag (2015)
Read the official Pioneer City media release for the flag here.
Pioneer City – Among The Machines (2013)
In 2013 Pioneer City featured in the exhibition Among The Machines at Dunedin Public Art Gallery. As a new introduction to the project, the Pioneer City scale model was successfully shipped from Wellington to Dunedin in a custom-designed and hand-built shipping crate that reverses to convert in to a display table.
Destination Pioneer City (2012)
A video made in collaboration with film-maker Simon Ward and commissioned by CoLab (AUT University), Destination Pioneer City introduces future settlers to some of the features Pioneer City has to offer (teaser version above).
The first full version was targeted at mid-flight passengers and screened on all international Air New Zealand flights in early 2013 as part of their in-flight entertainment programme [duration 06:22]. View this version here.
A revised version, targeted at land-based audiences, has been screened in the 2013 New Zealand International Film Festival and as part of a Pioneer City installation in the exhibition Among The Machines at Dunedin Public Art Gallery (6 Jul-3 Nov 2013). View this version here. This version is also available with Spanish subtitles.
Produced with the support of Creative New Zealand Toi Aotearoa and CoLab, AUT University.
Pioneer-City.com Website (2011)
The Pioneer City website (launched 8 June 2011) showcases some of the features of Pioneer City. Potential future residents are also able to put forward their Expressions of Interest on the website. Visit it here: http://Pioneer-City.com
Pioneer City Showroom – Wellington (2011)
From 18 June – 10 July 2011 Wellington, New Zealand hosted the inaugural Pioneer City real estate showroom at Ground Floor/Soho Apartments , 80 Taranaki St.

The space was open to the public from 10am-2pm on weekends, or by appointment with Helen McCarroll, Pioneer City Sales Representative for New Zealand (played by actress Heather O'Carroll). See further documentation here.
Hello from Helen
NZ's Pioneer City Sales Representative Helen McCarroll is friendly, reliable and honest. Read her weekly e-newsletter, distributed during the course of the Letting Space project.
Commissioned by Letting Space with funding from Creative New Zealand, Wellington City Council, and the Emerging Artists Trust. See the Letting Space project page for full credits.
Pioneer City Billboard (2011)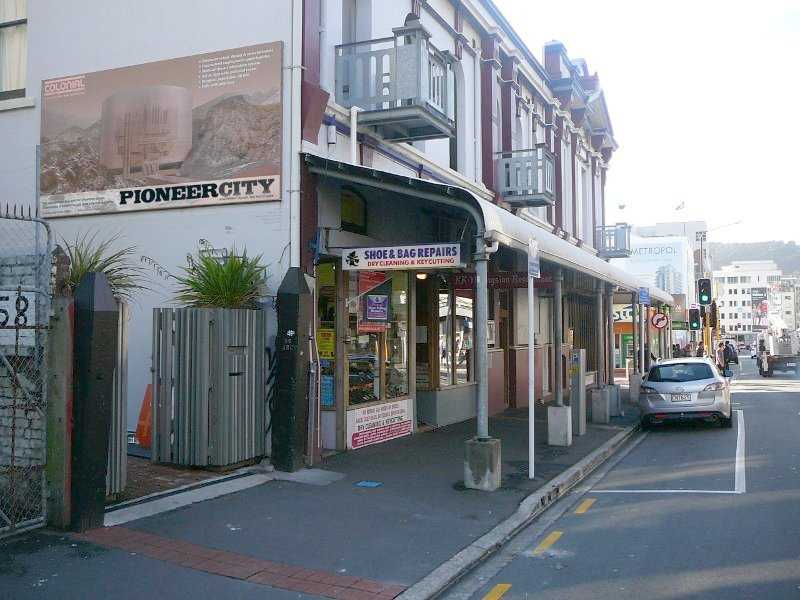 !
A billboard promoting Pioneer City was on display as the Ghuznee St Art Billboard at 56 Ghuznee St, Wellington from 28 March – 19 July 2011.
Commissioned and sponsored by Bartley + Company Art and funded by the Wellington City Council Creative Communities Scheme.
A Word From Our Sponsor (2011)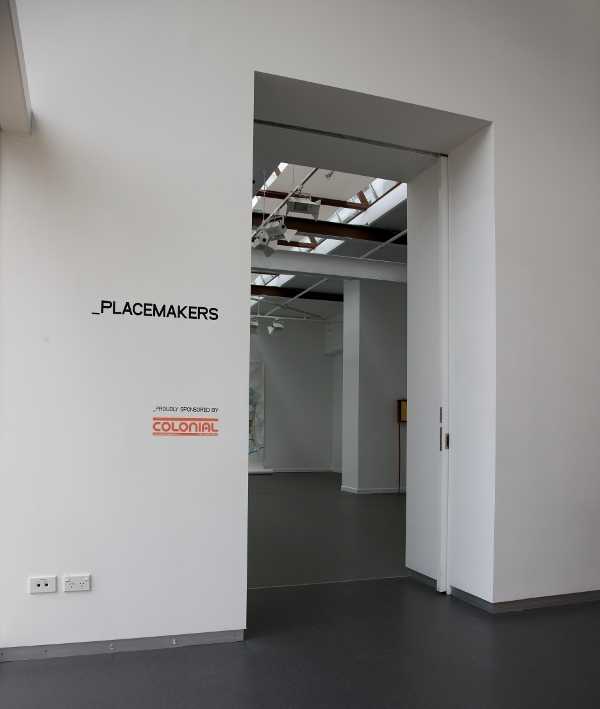 Vinyl wall labels, shown in *Placemakers, *The Engine Room gallery, Massey University School of Fine Arts, Wellington, 17 March – 9 April 2011.
Colonial Real Estate: presenting the new territories (2010)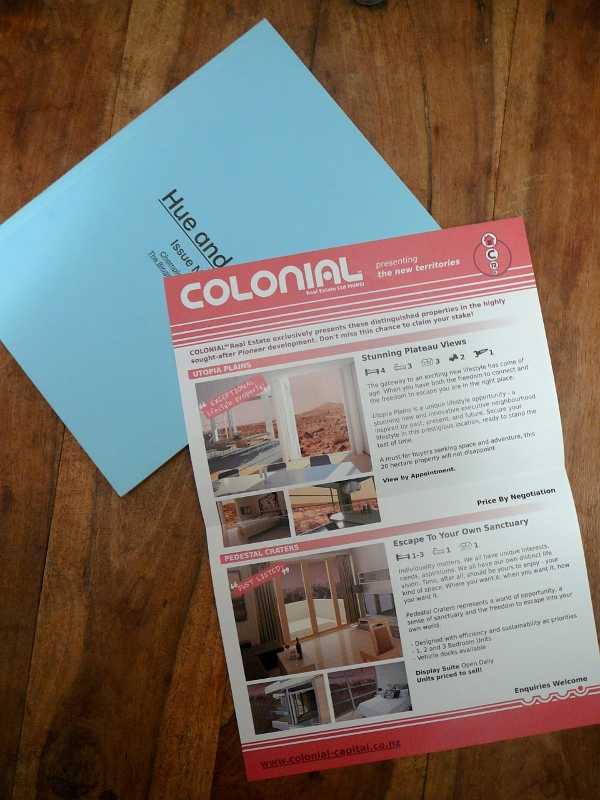 Limited edition digital print insert and website for Hue & Cry Journal Issue 4, in collaboration with Raewyn Martyn.
Bibliography
Among The Machines, Dunedin Public Art Gallery, Susan Ballard and the artists Exhibition catalogue, Dunedin Public Art Gallery, 2013. ISBN 0-908910-62-2
At the end of the day, Richard Meros responds to Pioneer-City.com. Published online, Letting Space, November 2011
National Contemporary Art Awards winner out of this world | Elton Smallman | Stuff: Waikato Times | Published on July 18, 2015
Postcard: Dunedin | Natalie Poland | Art News New Zealand | Spring 2013 issue: Volume 33, Number 3
Technology, environment and utopia | Art News New Zealand | Spring 2013 issue: Volume 33, Number 3
Australasian New Media in Dunedin | By Franky Strachan | EyeContact | Published 30 August, 2013
Well worth getting 'Among the Machines' projections | By Peter Entwisle | Otago Daily Times | Published 22 July, 2013
Among The Machines | With Lynn Freeman | Radio NZ National: The Arts on Sunday | Aired on July 14, 2013
Air NZ's new sleep-inducing video art | Idealog | Published on December 11, 2012
Pioneer City| The Listener| By Rebecca Lancashire | Published on June 20, 2011 | Issue 3711
Prime real estate? Look to the sky | The Dominion Post: Your Weekend magazine | By Diana Dekker | Published on June 20, 2011
Pioneer City (interview: mp3) | Radio NZ National: The Arts on Sunday | By Lynn Freeman | Aired on June 12, 2011 | Also available in Ogg Vorbis format
Location, location, location** | The Wellingtonian | By Robert Johnson | Published May 19, 2011
A second public art billboard project | Connecting With Art (Blog) | By Alison Bartley | Published March 28, 2011