Armada (2006)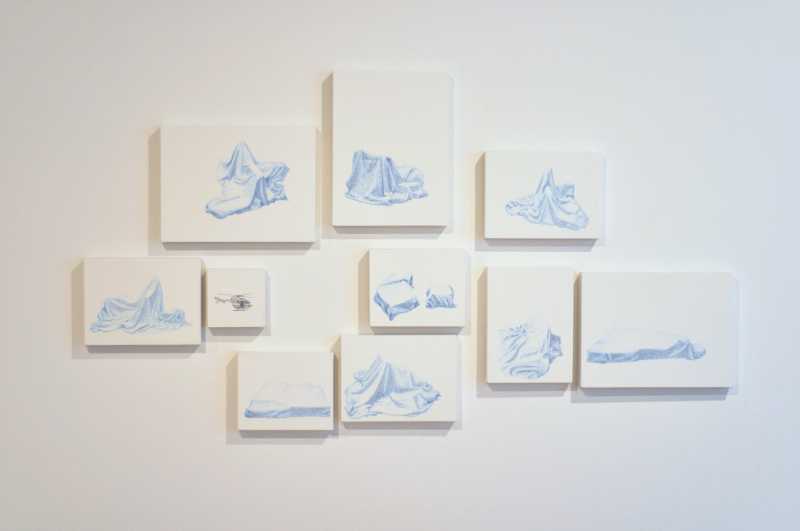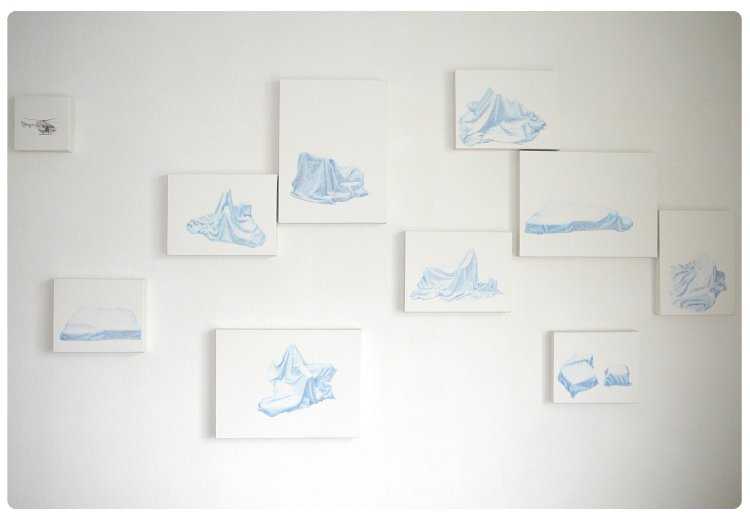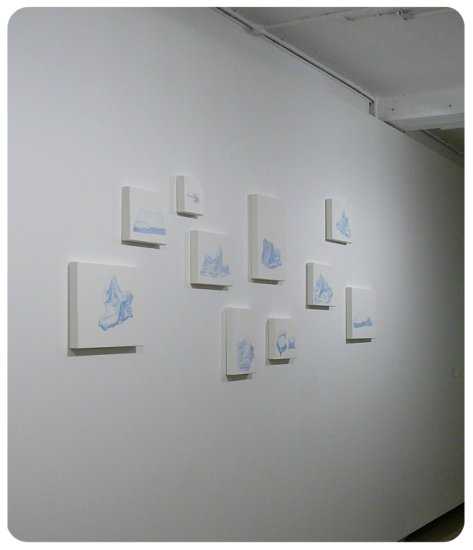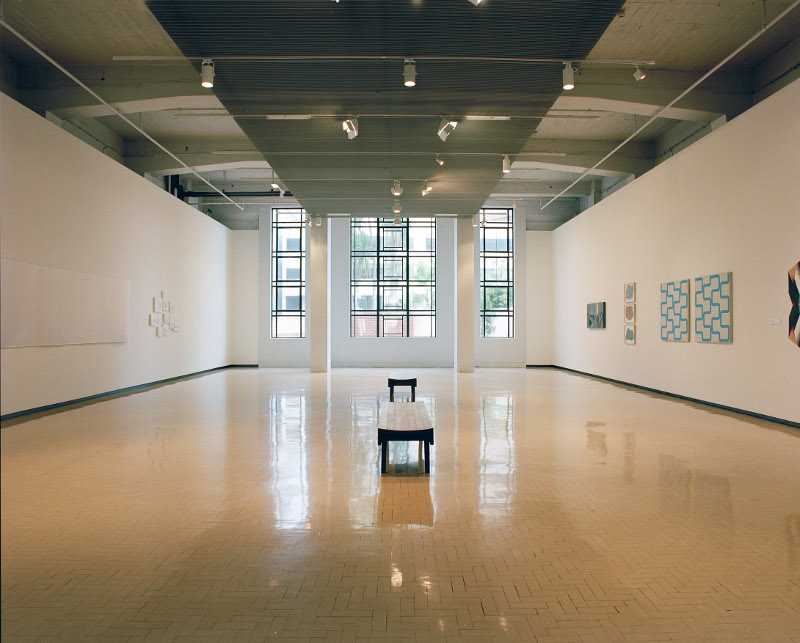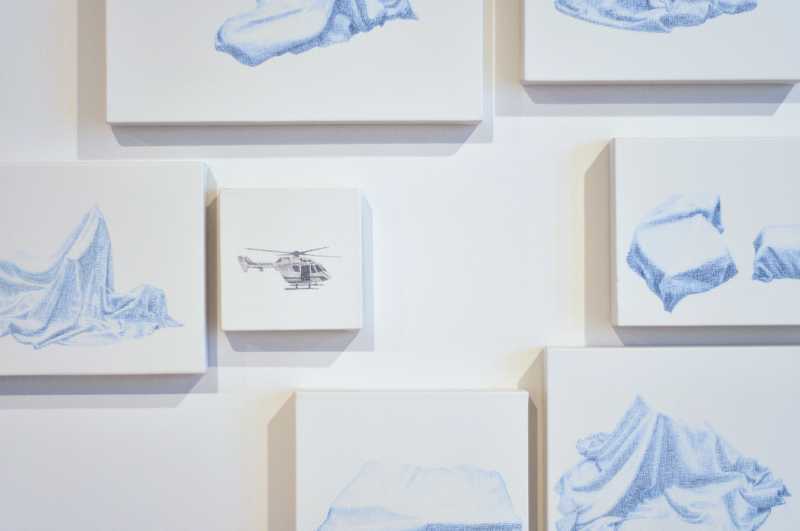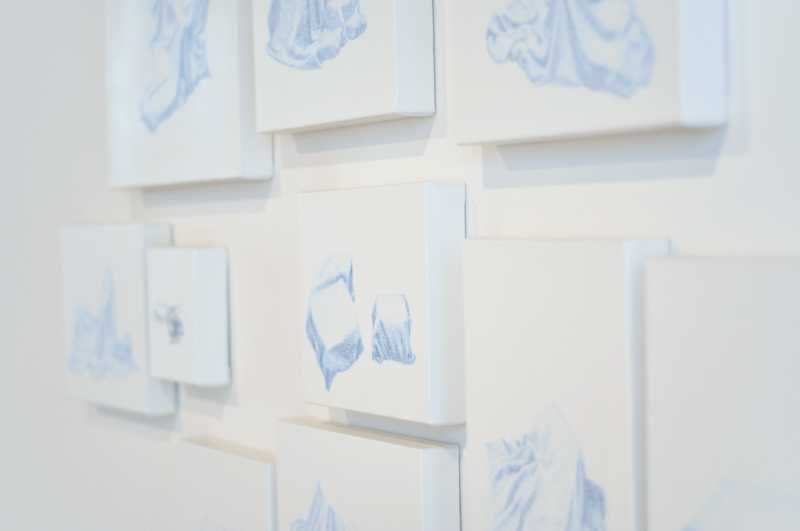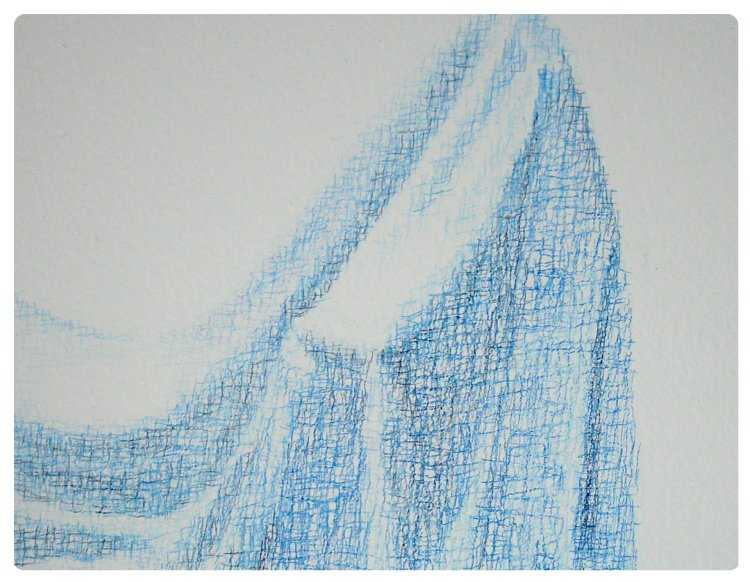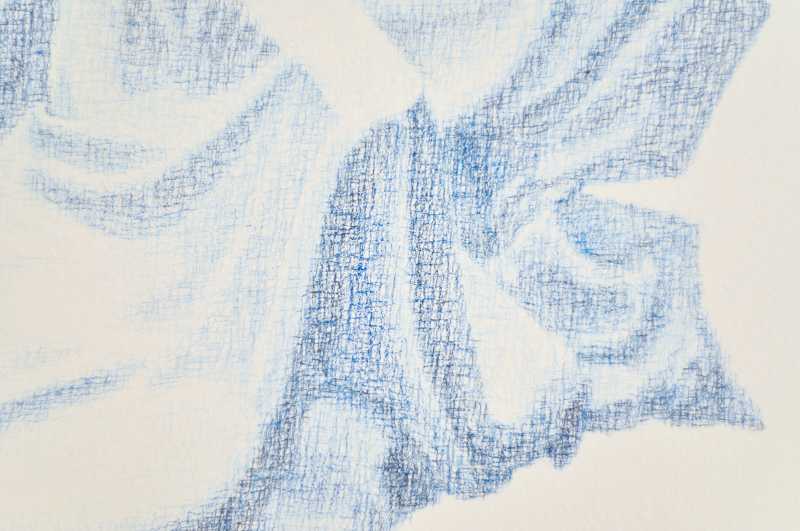 *Acrylic and pencil on canvas
Collection of Wellington City Council*
Armada is a suite of 10 pencil drawings on painted canvasses that were created as a response to a popular media event – the fleet of icebergs that were sighted drifting off the coast of New Zealand's South Island in November 2006. The configuration of the work may change depending on who is installing it.
"…concerned with re-creating the natural world, Bronwyn Smith's drawings represent her marvel at that beyond which we can see. In Armada Smith turned her focus to the large breakaway icebergs that featured in the media during November 2006 as they drifted towards New Zealand's southern coastline. Sourcing images of these icebergs off the Internet, Smith attempted to re-create them by covering household objects with fabric and subsequently rendering their hidden shadowy forms on canvas. The drawings' potential for multiple readings define Armada as a delicate gesture, rich with cultural comment…"
Texts
The Un-Sited: from the Wellington City Council City Art Collection, Aaron Lister
Exhibition catalogue, City Gallery Wellington.
Interview with the artists, Jessica Reid, et. al
City Gallery Wellington, 2006.
Exhibitions
The Un-Sited
Hancock Gallery: City Gallery Wellington, 29 January – 1 May 2011
Curator: Aaron Lister Exhibition webpage
An Introduction to the Theory of Everything
Hirschfeld Gallery: City Gallery, Wellington, 21 December 2006 – 11 February 2007
Curator: Jessica Reid Exhibition webpage
An Introduction to the Theory of Everything
Hirschfeld Gallery: City Gallery, Wellington, 21 December 2006 – 11 February 2007
Curator: Jessica Reid
Exhibition webpage: http://citygallery.org.nz/an-introduction-to-the-theory-of-everything/