Te Ika-a-Akoranga (2014-2019)
Restoring, digitising and reinstating Te Ika-a-Māui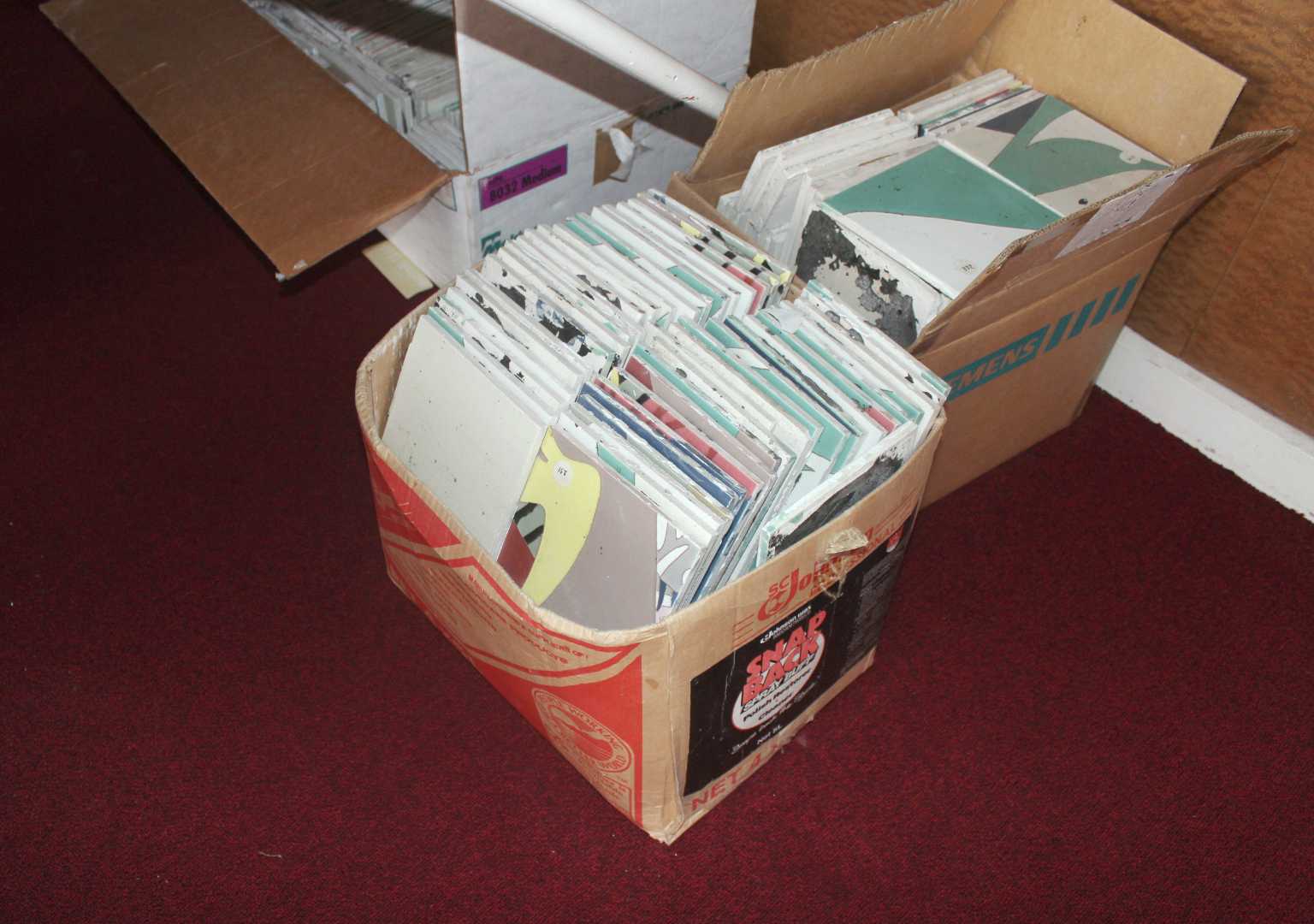 In 2014, while researching the history of the Southern Cross Cable Network (SX), I discovered the mural Te Ika-a-Māui (1962) by E. Mervyn Taylor stacked in boxes in a dis-used cable station.
This ceramic tile mural had been commissioned by the New Zealand government to commemorate a cable that was a predecessor to the SX: the Commonwealth Pacific Cable (COMPAC). COMPAC was a trans-national underwater telephony cable that linked Commonwealth countries and paved the way for the SX. The COMPAC landing station sits next door to the SX station and is housed within the same high-security complex at 1 Akoranga Drive, Northcote, Auckland.
The resulting project—Te Ika-a-Akoranga—was a project in three phases. The first involved the cleaning and digitisation of the mural, including the creation of two photographic reproductions. Through this process sixteen tiles were discovered to be missing from the original mural. As a result, the second phase involved creating designs for these missing tiles. The third phase involved the creation of ceramic tiles to replacing the missing tiles, the full restoration of the mural and its reinstallation in public space.
Phase One: Cleaning and Digitisation
Commissioned by Letting Space with JWT Auckland, and supported by Massey University College of Creative Arts, Telecom NZ/Spark, and the E. Mervyn Taylor estate
Each tile in the mural was cleaned and photographed, the digital file edited, and reproduction tiles printed in duplicate.
Te Ika-a-Akoranga web app (2014)
This digital version of the mural allows viewers to explore the mural, tile by tile, in high-resolution. Click the a tile in the image on the left to see a larger version. The mural may be navigated around by using your arrow keys: left, right, up and down. To exit, hit "Esc" or click the image.
Missing tiles are indicated by an X-shaped image of a dragnet knot-intersection, echoing the 'X' placeholder graphic that can be found online when images are missing.
Te Ika-a-Akoranga photographic reproductions (2014)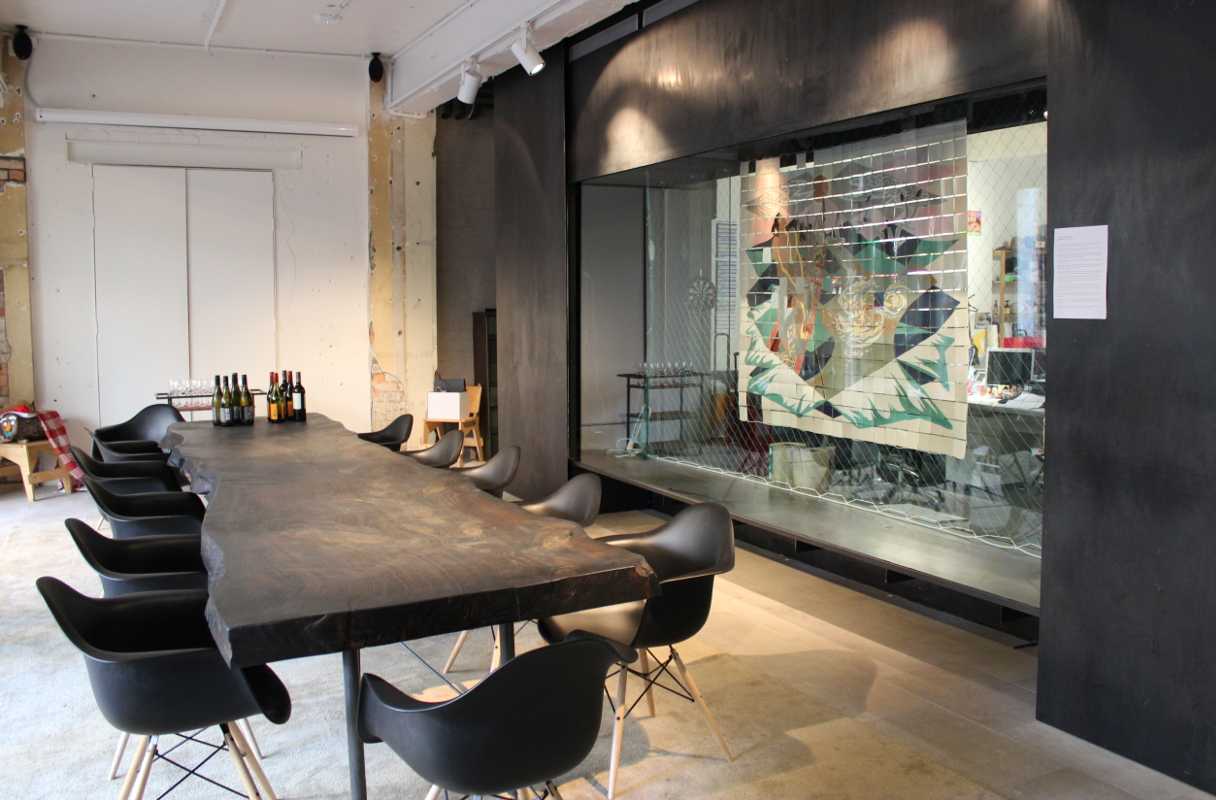 Laminated photographic tiles, plastic coated twist ties, fishing dragnet, cable ties.
Two physical photographic replicas of the mural were constructed: one at the JWT offices in Auckland and a twin version in Wellington.
In line with common restoration practices, missing tiles have been left as gaps in the JWT edition of the photographic mural.
Phase Two: Designs for missing tiles (2015)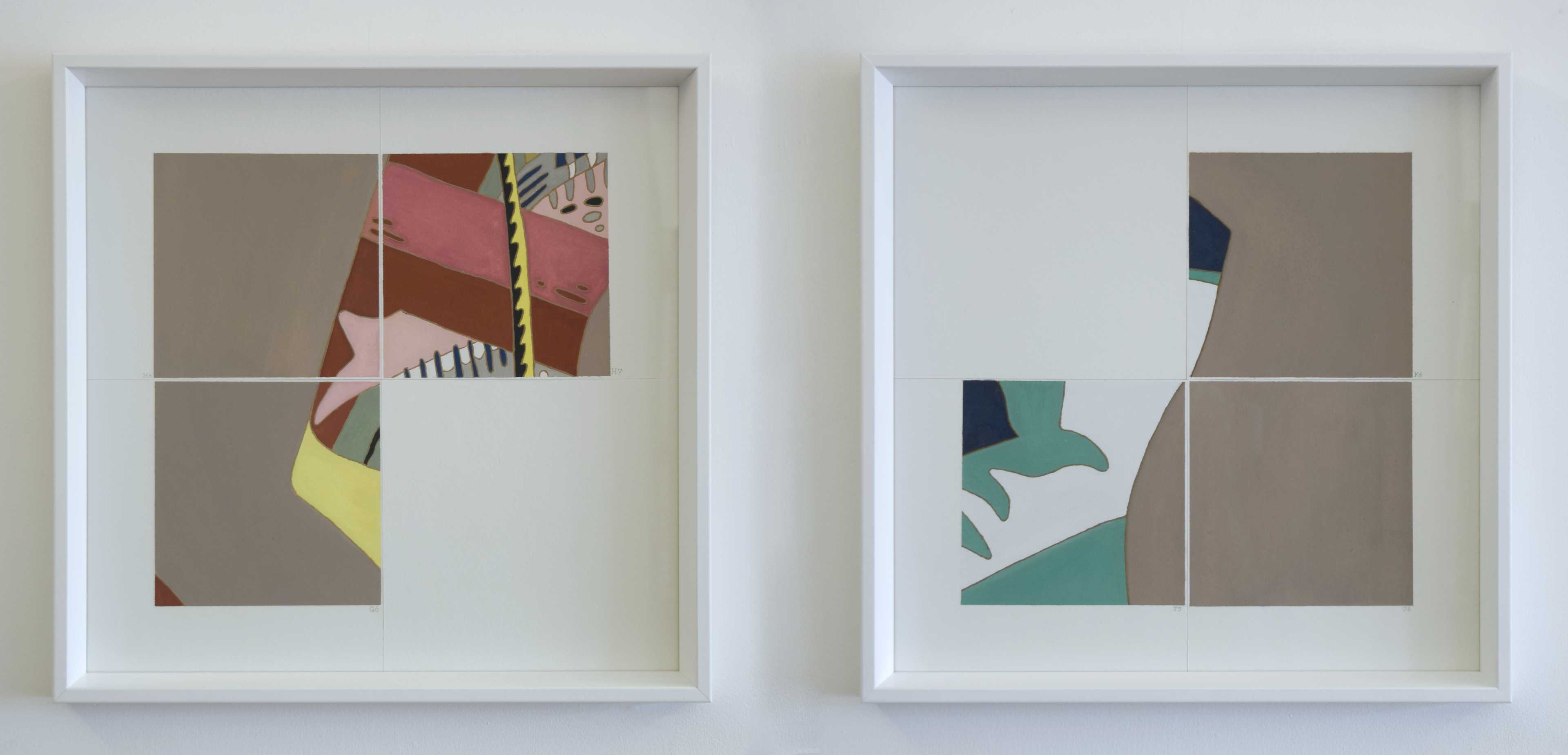 Series of 16 gouache paintings on acid-free paper.
The given coordinates of the missing tiles are: F8, G6, H6, H7, J5, J6, J9, J16, K6, K8, K12, M4, T2, T6, T7, and T9.
The reconstruction of these tiles began with the creation of a series of colour-matched 1:1-scale gouache paintings of each missing tile: gouache being a one of Taylor's preferred mediums for his mural designs.
These were photographed, printed as colour-matched photographic tiles, and used in place of the originals in a short-term installation in November 2015 at the Massey University College of Creative Arts, for the launch of the E. Mervyn Taylor Mural Search & Recovery Project (2015-2017).
Phase Three: Full Restoration and reinstallation of mural
Supported by City Gallery Wellington, Spark NZ and Auckland Council
City Gallery Wellington installation (2018)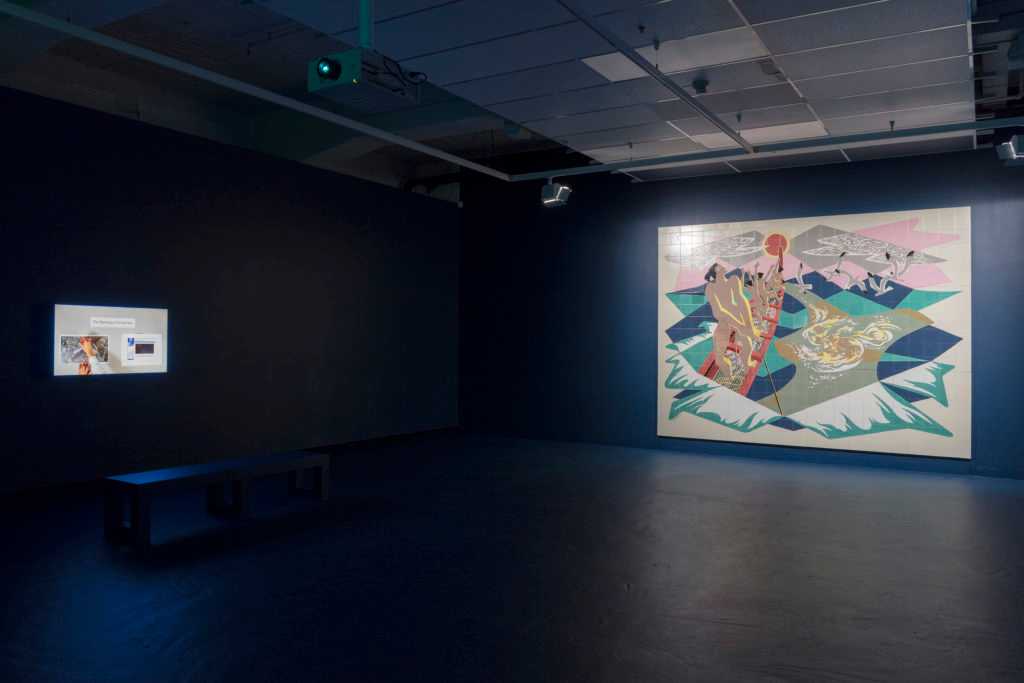 The gouache designs were used by a ceramicist as the primary reference for replica tiles, created for the 2018 City Gallery Wellington installation of the restored mural. Further restoration work and a mounting system for the City Gallery installation was arranged by a trained conservator.
The fully-restored work was exhibited for the first time at City Gallery Wellington in 2018 as part of The Southern Cross Cable: A Tour.
Takapuna Library installation (2019)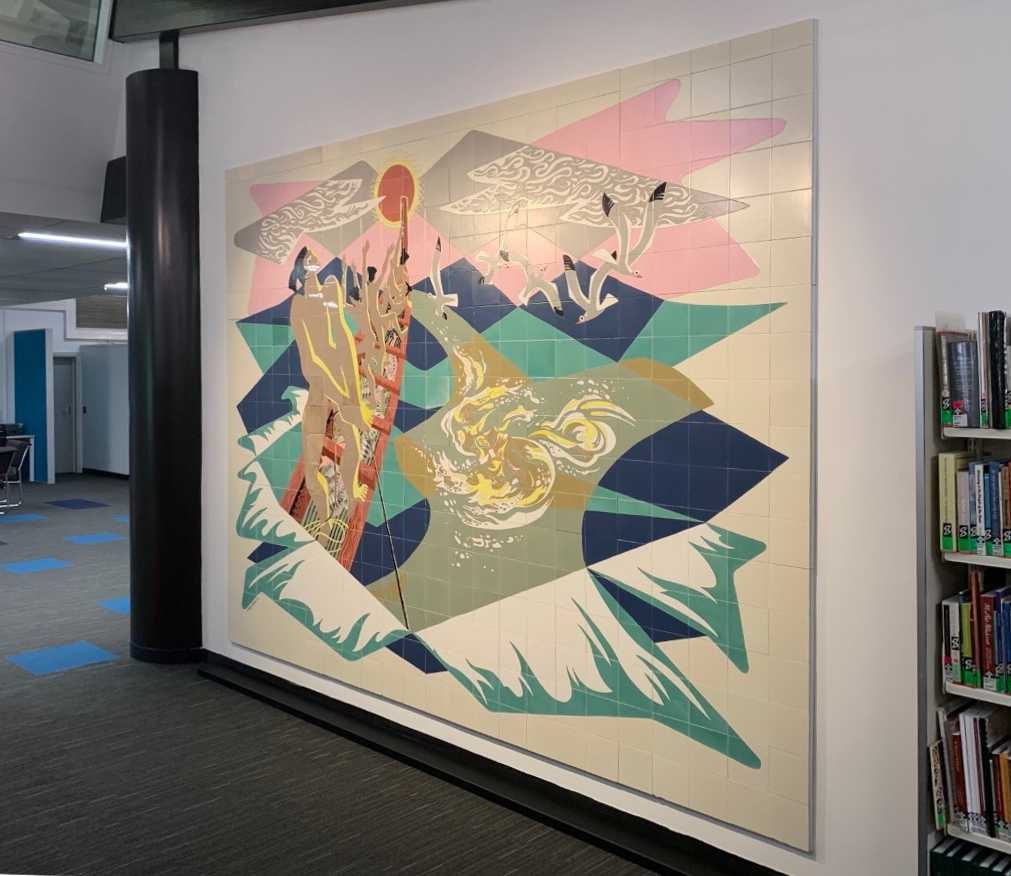 In March 2019 Te Ika-a-Maui was reinstalled in Research North, Level 1, Takapuna Library. The significance of this location is twofold due to its status as a public institution, and its location on The Strand,where the SX comes ashore (and COMPAC before it). It remains there: publicly accessible to anyone who wants to pop in and see it.
Credits
Big thanks to the wealth of individuals that have helped with various components of this project including: Mark Amery, Sophie Jerram, Harry Silver, Kerry Males, Cleve Cameron, Kirsten Brown, Renee Sheridan, Sarah Taylor, Shaun Waugh, Mike McGrath, Conor Roberts, Matthew Holloway, Rachel O'Neill, Kerry Ann Lee, Murray Smith, Jocelyn Smith, Vaughan Smith, Rowan Smith, Christine Steele, Ros Cameron, Johanna Sanders, Kylie Sutcliffe, Megan Tamati-Quennell, Susy Frankel, Mike Heynes, Ben Plumbly, Art + Object, Sally Morgan, Martin Patrick, Heather Galbraith, and Rebecca Sinclair.

The digital tile images have been licensed under a Creative Commons Attribution 4.0 International License. Please credit as: Te Ika-a-Māui by E. Mervyn Taylor as Te Ika-a-Akoranga by Bronwyn Holloway-Smith (2014), linking back to this page where possible.
Further information
Letting Space: Te Ika-a-Akoranga (project page)
Lost art work rediscovered: Justin Gregory discusses the project with Bronwyn Holloway-Smith for Radio NZ National's Standing Room Only programme
Navigating the Tangled Web of Copyright (Te Ika-a-Akoranga) | Critical Forum presentation and panel discussion with Bronwyn Holloway-Smith, Prof. Susy Frankel, Sophie Jerram and Megan Tamati-Quennell (embedded below).
Te Ika-a-Akoranga: a story about the Southern Cross Cable and a mural (photographic timeline of key events contributing to Te Ika project, via Letting Space)
New cultural narratives for New Zealand's southern cross cable Part 1: Te-Ika-a-Akoranga: a presentation by Bronwyn Holloway-Smith at the National Digital Forum, Te Papa Tongarewa, November 2014 (also embedded below)
Rediscovered modernist work unveiled in library, Rangitoto Observer, Issue 6, 24 May 2019, p1,4. Article also published as a webpage.
Bronwyn Holloway-Smith ed., WANTED: The Search for the modernist murals of E. Mervyn Taylor, Massey Press, 2018, https://www.masseypress.ac.nz/books/all/all/wanted
Review: WANTED: The Search for the modernist murals of E. Mervyn Taylor, edited by Bronwyn Holloway-Smith. Rosa Shiels, stuff.co.nz, 22 April, 2018. https://www.stuff.co.nz/entertainment/books/103213738/review-wanted-the-search-for-the-modernist-murals-of-e-mervyn-taylor-edited-by-bronwyn-hollowaysmith
Solving an art history mystery, (interview), RNZ Nine-to-Noon https://www.rnz.co.nz/national/programmes/ninetonoon/audio/2018634875/solving-an-art-history-mystery
In search of the missing murals of E. Mervyn Taylor (book review), Sally Blundell, New Zealand Listener, 29 May 2018 https://www.noted.co.nz/culture/arts/e-mervyn-taylor-in-search-of-the-missing-murals-of-a-kiwi-artist/
Solving a Wellington art history mystery, Olivia Wannan, The Dominion Post, 13 November 2015
Te Ika-a-Akoranga led to a project to research, document, and preserve the additional murals E. Mervyn Taylor had made during his career. This resulted in a research project, The E. Mervyn Taylor Mural Search and Recovery Project, of which I was the Director, supported by the Massey University College of Creative Arts.
This project culminated in a book, of which I was the editor, Wanted: The Search for the Modernist Murals of E. Mervyn Taylor published by Massey Press. The book was launched at City Gallery Wellington by the Governor General Dame Patsy Reddy on the opening day of This is New Zealand. Amongst other contributions to the book, I wrote a chapter "Voices Through The Deep" about the mural Te Ika-a-Maui, titled Voices In The Deep.